AUVESY (AUtomated VErsioning SYstems) is the world's leading version control & data management system for automation. The company has grown steadily since it was founded in 2007 and it continues to go from strength to strength.
With a team of around 80 employees and 30 international sales partners, AUVESY looks after more than 700 customers from across the industrial spectrum and in more than 40 countries.
Over 900 versiondog software systems are currently in place helping customers to safeguard their data, simplify their data management and optimise their workflows.
---

Centerity's AIOps Platform delivers Dynamic Business Service Views of the full technology stack to the executives responsible for technology-driven business services, ensuring the performance, availability, and security of critical processes. Centerity displays real-time, consolidated business analytics for complex on-prem, cloud, and hybrid technology environments generating SLA Executive Dashboards that identify performance anomalies and isolate faults across applications, operating systems, infrastructure, and cloud assets.
---

Derdack is an innovation leader in digitization, automation and mobilization of alert notification and incident response workflows. It's product, Enterprise Alert®, enables a superfast, reliable and anywhere response to critical incidents. It helps enterprises and global services organizations in over 50 countries and in all verticals to automate and centralize alert notification processes. It provides customers with the ability to reliably distribute critical information to the right people and to respond to critical incidents and emergency situations before they can impact business continuity and customer service levels. Enterprise Alert® is specifically designed for mission-critical applications and is complementing a variety of business systems.
---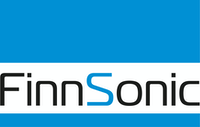 FinnSonic is recognized to provide intelligent, safe and cost effective ultrasonic cleaning and inspection solutions for demanding applications. It designs and supplies precision cleaning and FPI solutions for  customers all over the world.
The offers include intelligent, safe and cost effective solutions for demanding parts cleaning and NDT inspection needs.
FinnSonic has served its well-known and successful customers worldwide for 40 years and its products and systems are being used in more than 30 countries.
Ultrasonic cleaning solutions are their core competence.
---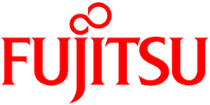 Fujitsu is Japan's leading information and communication technology (ICT) company, offering a full range of technology products, solutions and services. Approximately 140,000 employees support customers in more than 100 countries. We use our experience and the power of ICTs to build the future of society with our customers.
---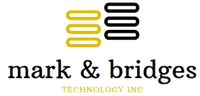 Mark & Bridges Technology Inc. is a provider of agile IT solutions, whose board Brazil is composed of former executives of technology from EDS and HP. Our know-how includes solutions for Infrastructure (On Premise, AWS, Azure, Google Cloud), Applications, IT Governance, IoT, Cloud Migration, GDPR, Implementation/Coach and Agile Development, in addition to the implementation, support or bodyshop of market ERPs (SAP, Totvs or Oracle).